Since 2005, Resonant Solutions has delivered intelligent web and technology solutions that help clients reach more customers and work more securely.

Increase your efficiency through our strategic technology solutions tailored to you and your business with the most recent applications.
We've been busy stretching the world of possibility while creating cool digital projects.
Check out our latest work:

We developed a fully-responsive, user-friendly dashboard for Staffing Agencies or HR Departments to organize and manage their clients, candidates, job postings, documents, and certifications in one easy-to-access platform. Using automated notifications and organization tools, it's never been easier to manage hundred or thousands of candidates or employees.
Labourly™ was designed to remove all unnecessary and time-consuming paperwork, ensuring your skilled workers are licensed and qualified for every job opportunity.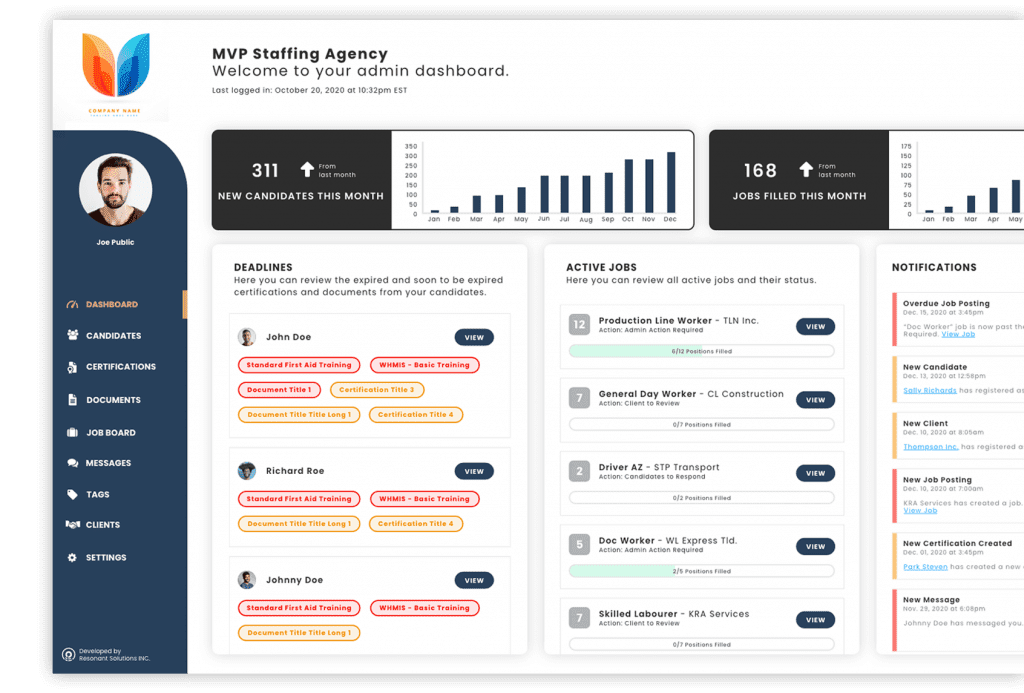 With over 20 years of global IT experience, we can help you with your technology projects. Contact us today to tell us about your ideas so we can help you reach your technology goals.